« Vers le Saint Graal des paiements transfrontières »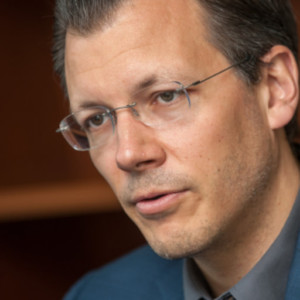 Ulrich Bindseil (BCE, Directeur général des infrastructures de marché et des paiements) et George Pantelopoulos (Newcastle University) ont publié le 6 avril 2022 un papier intitulé Towards the holy grail of cross-border payments, Après un bref rappel historique des réponses apportées au problème des paiements transfrontières depuis le Moyen-Âge, le papier passe en revue un éventail de solutions visant à un « holy grail whereby cross-border payments can be immediate, cheap, and settled in a secure settlement medium such as central bank money ».  Les solutions ainsi passée en revue sont :
Modernised correspondent banking
Cross-border payment FinTechs present in multiple countries
Bitcoin
Global stablecoins
Interlinked instant payment systems with FX conversion layer
Interoperable CBDC with FX conversion layer
Les conclusions de cette analyse peuvent se résumer comme suit :
The holy grail, whereby cross-border payments can be immediate, cheap, and settled in a secure settlement medium such as central bank money, is in reach for the first time. This is thanks to the rapid decline in the costs of global electronic data transmission and computer processing, new payment system technology, innovative concepts, and unprecedented political will and global collaboration like the G20 work on enhancing cross-border payments.
The review of various solutions to achieve the holy grail suggests that Bitcoin is least credible, followed by stablecoins, traditional correspondent banking, and cross-border Fintechs, which will likely all contribute to improvement over the next years. Interlinked instant payment systems and interoperable CBDCs, both with a competitive FX conversion layer, may have the highest potential to deliver the holy grail.
All solutions require that strong progress is made on AML/CFT compliance to ensure straight-through-processing for the large majority of cross-border payments. The recognition and the importance of this issue is illustrated by the significant number of building blocks devoted by the G20 to regulatory and compliance issues of cross-border payments, and also the Nexus initiative of the BIS recognizes the importance of such progress particularly for interlinked solutions.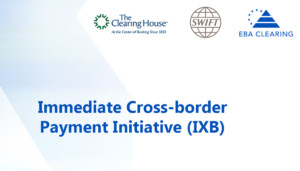 Communiqué EBA clearing/ SWIFT/ The Clearing House sur le service IXB
EBA Clearing, SWIFT et The Clearing House ont publié le 28 avril 2022 un communiqué commun annonçant le lancement, fin 2022, du service IXB (immediate cross-border payments) de paiements transfrontières instantanés entre l'Europe et les États-Unis.
Le communiqué souligne notamment que :
"The interlinking of instant payment systems promises a new way of moving money across borders safely, quickly, and at low cost. (…) Based on state-of-the-art building blocks, such as ISO 20022 message standards, SWIFT Go and the instant payment systems of EBA CLEARING and TCH, the service initially will support instant payments in the U.S. dollar and euro currency corridor. It is developed with a view to being extended to other currency channels and payment systems (…) It is envisaged that the IXB pilot service will be followed by a full service offering in 2023."
Cette initiative est soutenue par 24 banques de 10 pays, dont trois banques françaises (BNP Paribas, Crédit Agricole et Société Générale).
Plusieurs articles y ont été consacrés dans la presse spécialisée : voir par exemple articles Payments Journal  et Finextra