Le 2 juillet 2020, 16 grandes banques européennes de cinq pays (Allemagne, Belgique, Espagne, France et Pays-Bas) ont annoncé le futur lancement de l'European Payments Initiative (EPI). Cette initiative a pour ambition de créer une solution de paiement unifiée pour les consommateurs et les commerçants en Europe, comprenant une carte de paiement et un porte-monnaie numérique, et couvrant les paiements en magasin, les paiements en ligne, les paiements de particulier à particulier, ainsi que les retraits d'espèces. Cette annonce, très attendue, a été chaleureusement saluée par les associations bancaires comme par les autorités européennes.
Extraits de quelques-unes des réactions à l'annonce du futur lancement de l'European Payments Initiative :
Les associations bancaires européennes à la Banque centrale européenne (communiqué conjoint EBF/EACB/ESBG du 2 juillet 2020) :
The initiative announced today gives an important impetus for the further evolution of Europe's payments landscape and brings the potential to swiftly drive Europe's payments market forward (…)
For the EPI to become a success, it will be important to ensure that the envisaged payment solution can be supported by all credit institutions in Europe. In this context, the three associations encourage the EPI banks to approach the members of their respective associations for discussions joining the initiative. The associations would also like to stress that initiatives such as EPI can only succeed with the full and continued support of the European institutions.
Valdis Dombrovskis, Vice-Président de la Commission européenne:
The European payments initiative fits into our ambition that European consumers and businesses should have access to fast, efficient and competitive payment solutions. I hope banks from other countries, innovative European Fintechs and other European payment service providers will join the first 16 members, bringing their own expertise and assets to this ground-breaking project, and making it even more innovative and competitive at global level.
La Banque centrale européenne (communiqué du 2 juillet 2020) :
In November 2019, the Eurosystem relaunched its retail payments strategy, calling for increased collaboration between European stakeholders to provide payment services that meet the needs of European customers and strengthen the autonomy of the European retail payments market. The European Payments Initiative is a response to this call. It seeks to replace national schemes for card, online and mobile payments with a unified card and digital wallet that can be used across Europe, thereby doing away with the existing fragmentation. As it is based on the SEPA instant credit transfer (SCT Inst) scheme, it can immediately capitalise on powerful and sophisticated existing infrastructures, such as the Eurosystem's TARGET Instant Payment Settlement (TIPS).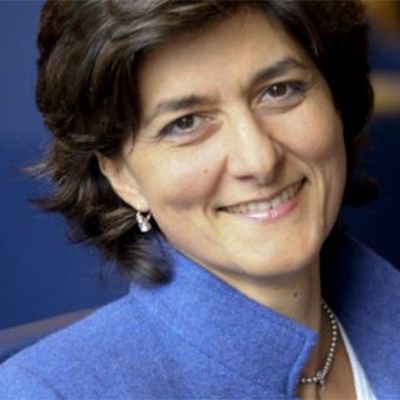 Sylvie Goulard, sous-Gouverneure de la Banque de France et Burkhard Balz, membre du Directoire de la Deutsche Bundesbank:
Plusieurs grands établissements bancaires ont engagé des discussions visant à créer une solution de paiement paneuropéenne (European Payment Initiative, EPI). S'il est mené à terme, ce projet devrait mettre à la disposition des consommateurs une solution de paiement efficace, sécurisée et pratique, mais surtout uniforme à travers l'Europe. (…)
Une telle réorganisation du paysage européen des paiements nécessite sans nul doute des investissements importants, à un moment où les ressources des banques se font rares et où la priorité est donnée, à juste titre, à la reprise. Toutefois la résilience des systèmes de paiement repose sur des investissements continus. Il est donc essentiel que les travaux visant à bâtir une solution de paiement paneuropéenne solide se poursuivent, en parallèle des réflexions menées par la Commission européenne pour définir une stratégie en matière de paiements de détail, sans oublier le rôle moteur de la BCE
Ajoutons que tout récemment, lors d'une conférence organisée par la Bundesbank les 10 et 11 septembre 2020 (« Payments in the digital world »), le Président de la Bundesbank, le Gouverneur de la Banque de France et la Présidente de la BCE ont à nouveau salué l'initiative EPI :
Jens Weidmann
In a market economy, offering innovative payment solutions to the public and interacting with customers should be a primary task of the private sector. Central banks have to ensure that the payment system runs smoothly and they can act as a catalyst.
This is why the Eurosystem is supporting the "European Payments Initiative" launched by a group of 16 major euro area banks.
François Villeroy de Galhau 
We must set up appropriate synergies between public and private actors. Unequivocal support should be given to the European Payment Initiative (EPI): this project is essential for the safety, the rapidity and the European sovereignty of payments. Success of EPI is determined by (i) access to a large customer base, (ii) adherence of large merchants, and ultimately interoperability should EPI have ambitions to develop outside of Europe.
Let me stress there is no contradiction, as sometimes feared by commercial banks, between considering a euro-CBDC and supporting EPI. We may probably need both, and build complementarity
Christine Lagarde
The Eurosystem has set out its priorities, which are reflected in its retail payments strategy. It offers a conceptual vision for engaging the private sector to fill the gaps in our payments ecosystem in ways that promote financial inclusion and cohesion within Europe. The new European Payments Initiative launched by 16 European banks is an important part of this.
This initiative aims to offer a pan-European payment solution that is secure, cheap and widely accepted. It will leverage the ultra-fast TIPS infrastructure, which allows to settle payments in real time, at any time of day, on every day of the year. It also offers advantages from the perspective of European autonomy – as a complement to international card providers, it increases our resilience.
L'avis du Forum (GT Place) :  FRANCE PAYMENTS FORUM félicite les banques européennes qui ont pris l'initiative de constituer un nouveau « scheme » de paiement paneuropéen, et souhaite vivement que plusieurs grands acteurs européens du secteur du paiement (bancaires et non bancaires) rejoignent ce consortium, qui représente déjà, via ses membres bancaires, plus de la moitié des paiements européens (en nombre de transactions et en euros).
 FRANCE PAYMENTS FORUM mobilise ses membres pour promouvoir en Europe et accompagner cette évolution majeure, favoriser la participation à cette initiative de divers pays européens encore sur l'expectative, comme l'Italie et l'Autriche par exemple,  participer aux actions qui pourraient être envisagées, et développer des prestations et des services qui permettraient d'en assurer le succès et la couverture sur l'ensemble de la zone SEPA.